HUAWEI P40 Series Comes With Powerful Features!
The HUAWEI P40 Series
The HUAWEI P40 Series is preparing to sign a new era on the smartphone with its "Super High Definition" powerful camera hardware, high-end 5G features and modern design, which houses the largest CMOS sensor ever used.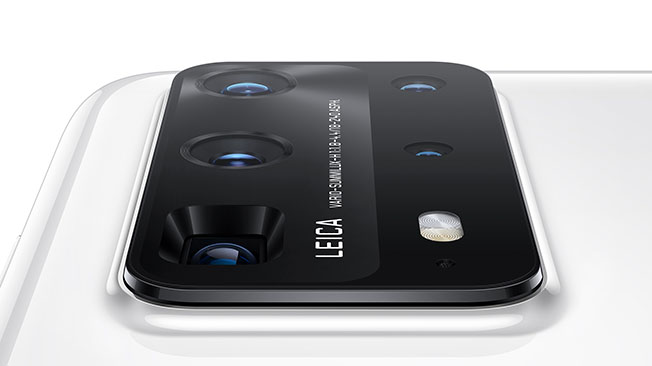 The HUAWEI Consumer Electronics Group announced the new HUAWEI P40 Pro flagship HUAWEI P40 Pro +, HUAWEI P40 Pro and HUAWEI P40 today, with its remarkable camera features and design in mobile photography and video experience .
As a continuation of the visual excellence of the Huawei P Series, the HUAWEI P40 Series was announced with three new models. The device's 1 / 1.28-inch sensor has a 50 Megapixel camera hardware that significantly improves shooting performance in low-light environments . With its improved periscope design, 10x real optical zoom is another prominent feature of the product. All products of the series are powered by Kirin 990 5G, while it also supports Wi-Fi 6 Plus with high speed 5G. This advanced equipment is complemented by a quad curved screen and a compact case that make it easy to use.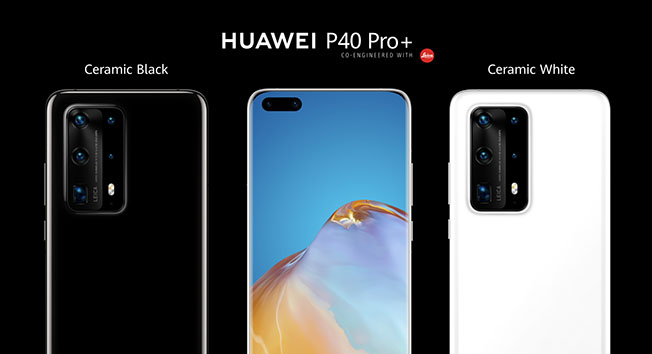 New design
HUAWEI P40 Pro and HUAWEI P40 Pro + have the design of "Quad-curve Overflow – quad curved display. Inspired by the movements in nature, this design has a visual reminiscent of water that is about to overflow from the edge of a glass on all four sides. Collapsed frames and streamlined curved corners provide healthier screen viewing functionality and ergonomics, while also featuring an advanced in-screen fingerprint scanner and 30 percent faster biometric authentication than previous models.
HUAWEI; With three bright (ice white, deep sea blue and black) and two matte (pink gold and silver ice) color ranges, HUAWEI P40 Pro and HUAWEI P40 also prioritize visual elegance. Featuring white and black ceramic color options, the HUAWEI P40 Pro + comes with an elegant nano-tech ceramic back panel that is baked and polished to increase durability and prevent wear and tear over time.
"Super High Definition" photos
The advanced Ultra Vision Leica camera system in the HUAWEI P40 Series is supported by the Penta camera, with configurations with four (rear) and three (front) cameras. The HUAWEI P40 achieves high-end visual results with ultra-wide-angle, wide-angle and telephoto lenses. The improved Leica Quad camera of the HUAWEI P40 Pro has a more powerful SuperSensing Cine Camera and 3D depth detection camera to support both digital and optical SuperSensing Zoom features of 100x.
Located in the entire HUAWEI P40 Series, the HUAWEI Ultra Vision Sensor offers revolutionary values ​​at pixel levels. The series features 1 / 1.28 inches and 50 Mega pixel values ​​with cross-metering for high-speed focusing in all light conditions, and pixel metering to access Octa PD AutoFocus. The P40 series also uses artificial intelligence to achieve perfection in detail with the HUAWEI XD Fusion Engine .
With its 5x optical zoom and 50X digital zoom values, the HUAWEI P40 Pro ideally zooms in distant subjects. The device increases the light input with the RYYB array, which is a first-time color filter, and improves the quality of the shots. The HUAWEI P40 Pro + has an innovative periscope design and 100x SuperZoom array that expands the light path by 178 percent with its 10x true optical zoom feature. The optically stabilized Ultra Vision main camera and SuperZoom array also adapt to AI OIS + AIS features, artificial intelligence for improved photo and video stabilization.
With the new multi-spectrum color temperature sensor and AI AWB algorithm, which increases the texture and color accuracy of the skin tone by 45 percent, realism comes to the fore in visuals. The deep learning algorithms in the series achieve realistic portrait results with both light and details improved. The HUAWEI P40 Pro and HUAWEI P40 Pro + have an IR facial recognition lock to safely unlock the device independently of the ambient lighting, as well as the XXMP Selfie camera and IR Depth camera, which support autofocus and bokeh simulation, for advanced portrait effects that are signature of HUAWEI devices.
HUAWEI also introduced the new "Gallery" feature, HUAWEI Golden Snap, which uses artificial intelligence to take the best frames from motion pictures. AI Remove Passerby and AI Remove Reflection features remove unwanted objects and glare from the frame and enable users to get the best visuals.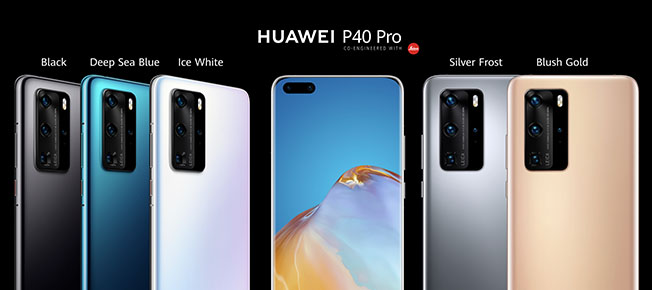 Powerful video experience in the pocket
The 40 MP SuperSensing Cine Camera , included in the HUAWEI P40 Pro and HUAWEI P40 Pro + products , includes DSLR cameras; It has an ultra-wide-angle lens equivalent to 18mm focal length and a 1 / 1.54-inch sensor that supports a 3: 2 aspect ratio. The pixels on this sensor can be individually adjusted for shooting with long, short or normal exposure for hardware-based HDR videos. The Sedecimpixel Fusion technology included in the product supports 16-in-1 pixel editing to increase the light sensitivity up to 51200 ISO and produce 4.48μm super pixels used for 7680FPS ultra slow motion video shooting.
The HUAWEI P40 Series features real-time Bokeh simulation for videos. Reflecting the effects of the large aperture lens, this feature gradually adds the Bokeh effect to the image to help highlight the main element of shots. The telephoto camera captures high-resolution zoom images as well as 4K videos. The audio zoom feature in the HUAWEI P40 Series (Audio Zoom) also allows users to clarify the sound source and get clearer and louder sounds.
Fully connected 5G support
The HUAWEI P40 Series features Kirin 990 5G support, in a smaller form factor than previous models, to provide the most comprehensive 5G band support, high-end artificial intelligence performance and integrated 5G connectivity with power efficiency. The HUAWEI P40 Pro and HUAWEI P40 Pro + models come with a 90Hz panel that enhances the gaming experience and has an advanced graphics processing engine. The HUAWEI P40 Series also supports 160 MHz Wi-Fi 6 Plus technology, which allows data to be transferred up to 2400 Mbps. The HUAWEI P40 Pro + also features industry-leading 40W wireless SuperCharge for fast and safe charging. The chipset in the HUAWEI P40 Pro + also increases its performance with the cooling performance provided by the 4-in-1 hybrid Supercool solution.
The EMUI 10.1 operating system offers a number of new features for improved AI performance. Utilizing HUAWEI's facial recognition and optimization algorithms, HUAWEI MeeTime enables high quality 1080p Full HD video calls even when the user is in a low light environment. In addition to the easy file transfer of users, HUAWEI Share brings many features such as screen sharing between devices. Voice Assistant Celia, on the other hand, enhances the capabilities of a number of functions such as object identification, music and video playback control and text messaging.
Multi-screen collaboration removes barriers between Windows PC and Android device to provide consumers with a seamless cross-device experience. After connecting with the intuitive, one-touch setup process, users can easily transfer files between connected devices and even control multiple devices from a single screen. Environmental sharing allows the smartphone to use the PC's environmental functions as if it were connected to the local network for tasks such as video calling. Files saved on the smartphone can also be opened directly on the PC with local PC applications, without the need to transfer them in advance.
Rich application content
Working closely with global developers, HUAWEI offers global and local applications for the needs of different cultures in its official app store, AppGallery. Users will also be able to enjoy rich content that evolves from day to day with HUAWEI Video, HUAWEI Music and HUAWEI Reader applications. Coming with the rich applications of HUAWEI AppGallery, the new HUAWEI P40 Series is ready to offer consumers a brand new smartphone experience.
Top 10 Best Samsung Phones In Kenya If you are looking for the Best Samsung phones and the…