The best upcoming games of 2019 (Updated)
I know you have been looking for which games are coming out in 2019. So i created an epic list that tries to capture as many platforms and genre as possible. This list will continue to be updated and grow as new titles are announced and release dates are set.
January
Ace Combat 7: Skies Unknown
Platform(s): PC, PS4, Xbox One
Release date: 18 January 2019
Putting gamers in the cockpit of the most advanced war planes ever developed, ACE COMBAT 7 delivers the fiercest air combat experience ever created through photorealistic visuals, intense dog-fighting action, a multitude of authentic and futuristic aircraft to fly, an immersive storyline, and even virtual reality!
Leveraging the power of the newest generation gaming consoles, ACE COMBAT 7 will blow players away with the evolution of its graphics engine. Beautifully rendered cloud-filled skies and highly detailed cityscapes enhance the sense of unparalleled speed and set the stage for the most engaging aerial battles in the franchise's storied 20 year history. ACE COMBAT 7 will provide an arsenal of ultra-modern super weapons and formidable enemies that the series is known for.
Resident Evil 2 Remake
Platform(s): PC, PS4, Xbox One
Release date: 25 January 2019

The original Resident Evil 2 was released in 1998 and has sold over 4,960,000 copies. The action centers around rookie cop Leon Kennedy and college student Claire Redfield as they fight to survive a mysterious viral outbreak within Raccoon City. The characters, environments, and story have all been rebuilt from the ground up to create a terrifying world that feels both nostalgic and new.
Kingdom Hearts III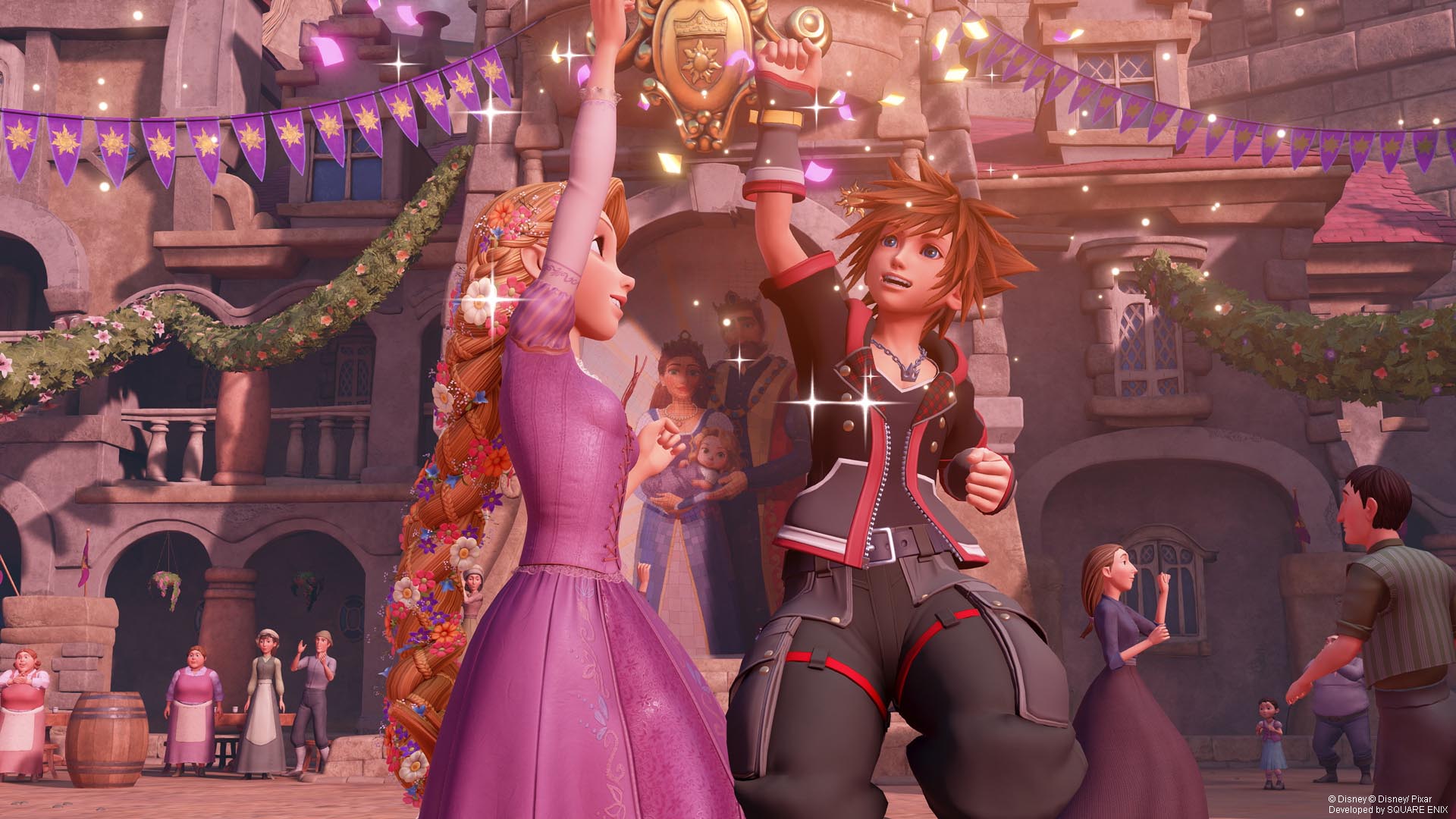 Platform(s): PS4, Xbox One
Release date: 25 January 2019
Kingdom Hearts III tells the story of the power of friendship as Sora and his friends embark on a perilous adventure. Set in a vast array of Disney and Pixar worlds, Kingdom Hearts follows the journey of Sora, a young boy and unknowing heir to a spectacular power. Sora is joined by Donald Duck and Goofy to stop an evil force known as the Heartless from invading and overtaking the universe. Through the power of friendship, Sora, Donald and Goofy unite with iconic Disney-Pixar characters old and new to overcome tremendous challenges and persevere against the darkness threatening their worlds.
February
Dead or Alive 6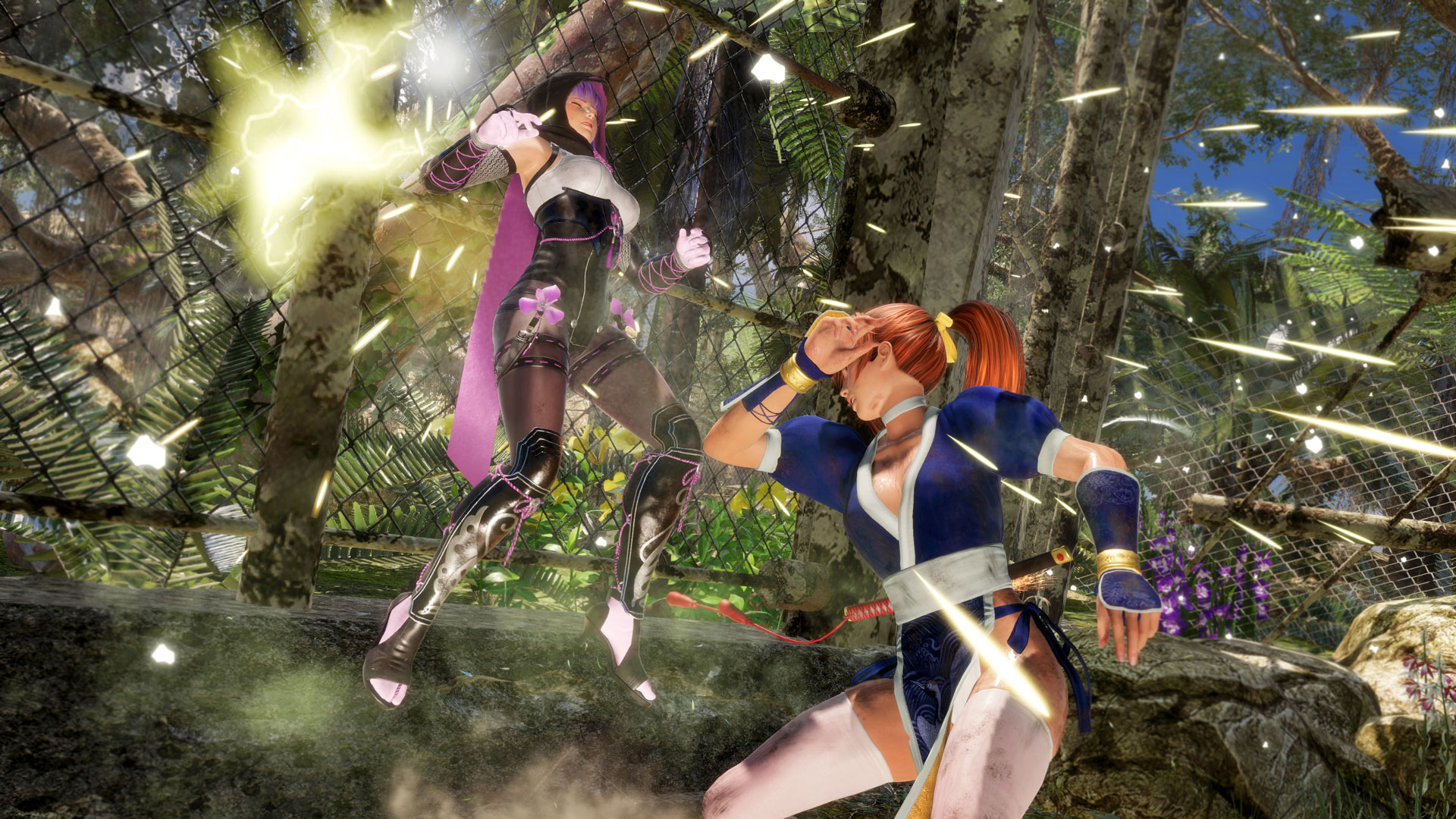 Platform(s): PC, PS4, Xbox One
Release date: 15 February 2019
The Dead or Alive franchise is a AAA fighting game series produced by Koei Tecmo Games' Team NINJA. Composed of fast-paced 3D fighting games that began with the original Dead or Alive in 1996, Dead or Alive 6 will be the sixth entry in the series. This game features fighting entertainment with multi-tiered stages that are now both dynamic and critical parts of the competitive experience.
Metro Exodus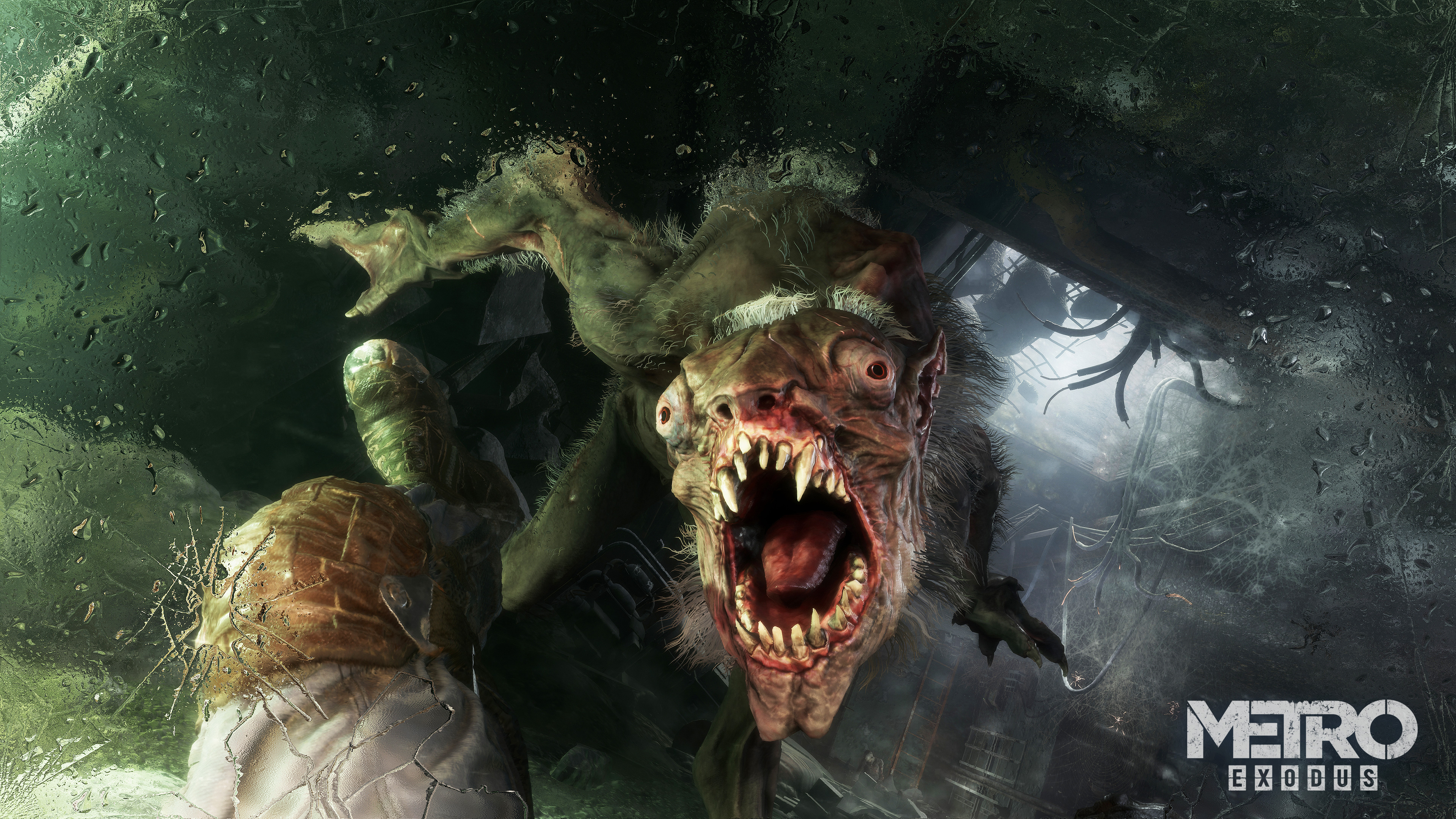 Platform(s): PC, PS4, Xbox One
Release date: 22 February 2019  Moved to 15 February 2019
Metro Exodus is an epic, story-driven first person shooter from 4A Games that blends deadly combat and stealth with exploration and survival horror in one of the most immersive game worlds ever created. In 2013 the world was devastated by an apocalyptic event. A handful of survivors took refuge in the depths of the Moscow underground…
The year is 2033. You are Artyom, born in the last days before the fire, but raised Underground. One fateful event sparks a desperate mission to the heart of the Metro system, to warn the remnants of mankind of a terrible impending threat. Your journey takes you from the forgotten catacombs beneath the subway to the desolate wastelands above…
Anthem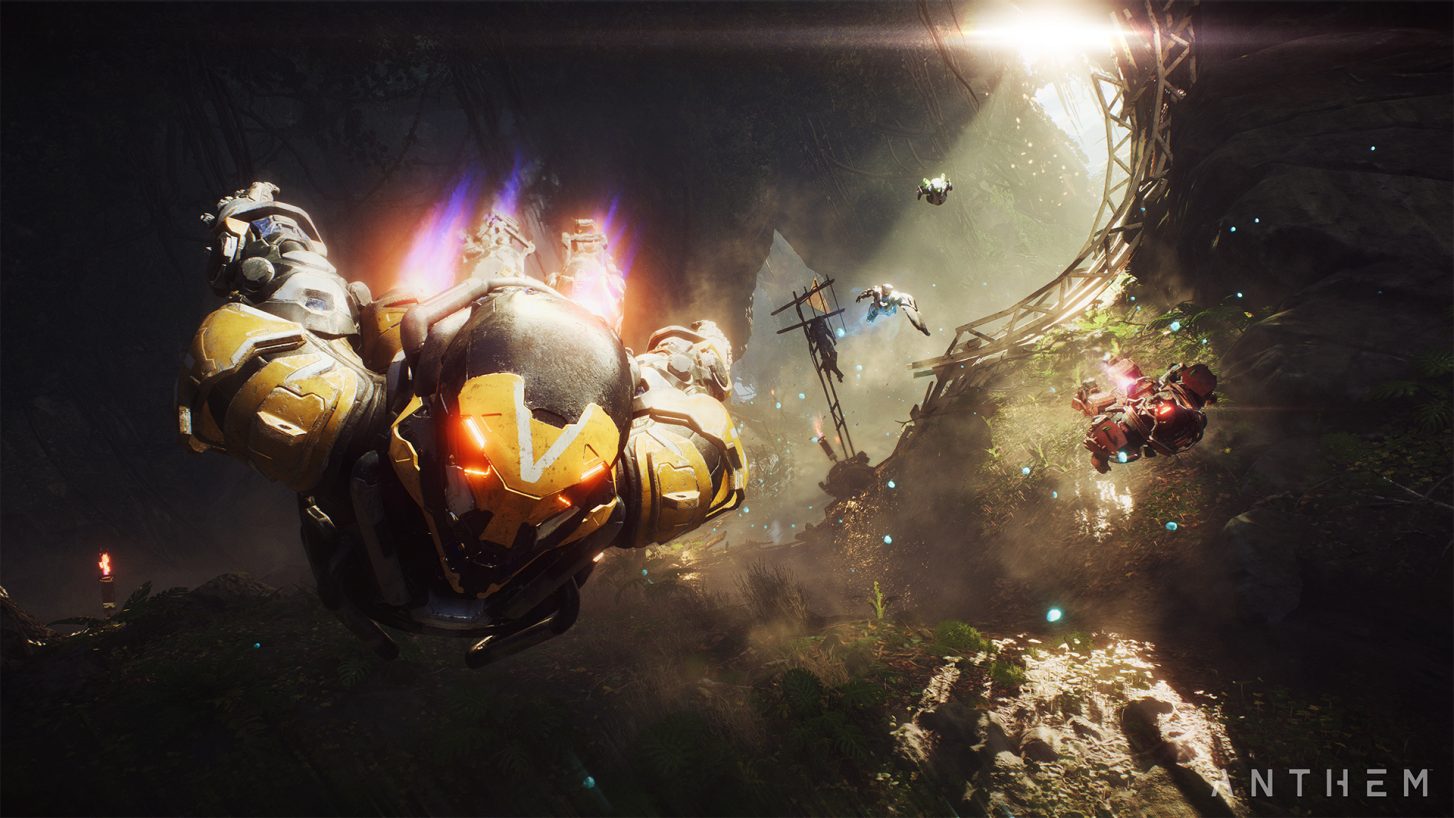 Platform(s): PC, PS4, Xbox One
Release date: 22 February 2019
Upon an unfinished world, humanity struggles to survive in a savage environment full of diverse threats. Equipped with incredible Javelin exosuits, a faction known as the Freelancers seeks to tip the balance in mankind's favor.
Crackdown 3
Platform(s): PC,  Xbox One
Release date: February 2019
Time to step up your boom and stop crime as a super-powered Agent in Crackdown 3's sandbox of mayhem and destruction. Explore the heights of a futuristic city, race through the streets in a transforming vehicle, and use your powerful abilities to stop a ruthless criminal empire. Crackdown 3 delivers cooperative mayhem and an all-new multiplayer mode where destruction is your ultimate weapon powered by Microsoft Cloud.
March
Total War: Three Kingdoms
Platform(s): PC, Linux, Mac OS
Release date: 7 March, 2019
Total War: THREE KINGDOMS is the first in the multi award-winning strategy series to recreate epic conflict across ancient China. Combining a gripping turn-based campaign game of empire-building, statecraft and conquest with stunning real-time battles, Total War: THREE KINGDOMS redefines the series in an age of heroes and legends
Sekiro: Shadows Die Twice
Platform(s): PC, PS4, Xbox One
Release date: 22 March 2019
In Sekiro: Shadows Die Twice you are the "one-armed wolf", a disgraced and disfigured warrior rescued from the brink of death. Bound to protect a young lord who is the descendant of an ancient bloodline, you become the target of many vicious enemies, including the dangerous Ashina clan. When the young lord is captured, nothing will stop you on a perilous quest to regain your honor, not even death itself.
The Sinking City
Platform(s): PC, PS4, Xbox One
Release date: 21 March 2019
The Sinking City is an action/investigation game set in an open world inspired by the universe of H.P. Lovecraft. In this new type of adventure, you take on the role of Charles W. Reed, an investigator in the 1920s United States. No sooner have you arrived in Oakmont, Massachusetts, than you are led to investigate a mysterious flood inundating the city, in the hopes of shedding light on the darkness that has seized the place and corrupted the minds of the inhabitants – and yours…
The Division 2
Platform(s): PC, PS4, Xbox One
Release date: 15 March 2019
Tom Clancy's The Division 2 is a shooter RPG with campaign, co-op, and PvP modes that offers more variety in missions and challenges, new progression systems with unique twists and surprises, and fresh innovations that offer new ways to play. You are a member of the Division, an elite group of civilian agents charged with being the last line of defense. With DC at risk, it's time to gear up and use your unique skills to take on this new threat.
Devil May Cry 5
Platform(s): PC, PS4, Xbox One
Release date: 8 March 2019
Legendary DMC action returns, made all the more stylish by the power modern gaming has to offer. stylish action makes a triumphant return in the ramped-up sword-and-gun gameplay the DMC series is known for. Chain together stylish combos in battle to trigger a Stylish Rank on the right side of the screen, which rises as you continue your artistic onslaught. Shooting for higher Stylish Ranks has all sorts of benefits, even pumping up the battle music at higher ranks. Nothing beats the feeling of finishing off a battle at SSS Rank!
April
Mortal Kombat 11
Platform(s): PC, PS4, Xbox One
Release date: 23rd April 2019
Mortal Kombat is back and better than ever in the next evolution of the iconic franchise. The all new Custom Character Variations give you unprecedented control to customize the fighters and make them your own. The new graphics engine showcasing every skull-shattering, eye-popping moment, brings you so close to the fight you can feel it. And featuring a roster of new and returning Klassic Fighters, Mortal Kombat's best in class cinematic story mode continues the epic saga over 25 years in the making.
Days Gone
Platform(s): PS4
Release date: 26 April 2019
At its core, Days Gone is about survivors and what makes them human: desperation, loss, madness, betrayal, friendship, brotherhood, regret, love – and hope. It's about how even when confronted with such enormous tragedy they find a reason to live. Hope never dies. Play as Deacon St. John, a bounty hunter facing a brutal struggle for survival, searching for a reason to live.
In addition to human drifters, marauders, and other groups, Deacon must face a wilderness overrun by Freakers – mindless, feral creatures, more animal than human but very much alive and quickly evolving. Freakers have needs, habits and behaviors that the player can learn and adapt to.
June
Rage 2
Platform(s): PC, PS4, Xbox One
Release date: June 2019
Dive headfirst into a dystopian world devoid of society, law, and order. RAGE 2 brings together two studio powerhouses – Avalanche Studios, masters of open world insanity, and id Software, creators of the first-person shooter – to deliver a carnival of carnage where you can go anywhere, shoot anything, and explode everything. Bring the pain using a collection of upgradable weapons, devastating Nanotrite powers, and Overdrive, the ability to push your guns beyond their mechanical limits!
August
Shenmue 3
Platform(s): PC, PS4
Release date: 27 August 2019
Shenmue established the open-world format for action RPG games. An awe-inspiring world with an immersive story, featuring cinematic sequences, a realistic fighting system, and entertaining mini-games, Shenmue garnered acclaim and adoration the world over."Shenmue" and "Shenmue II" went on sale by SEGA for the Dreamcast in 1999 and 2001 respectively.
TBA in 2019
My Friend Pedro
Platform(s): PC, Nintendo Switch
Release date: 2019
My Friend Pedro is a violent ballet about friendship, imagination, and one man's struggle to obliterate anyone in his path at the behest of a sentient banana. The strategic use of split aiming, slow motion, and the ol' stylish window breach create one sensational action sequence after another in an explosive battle through the violent underworld.
Sea of Solitude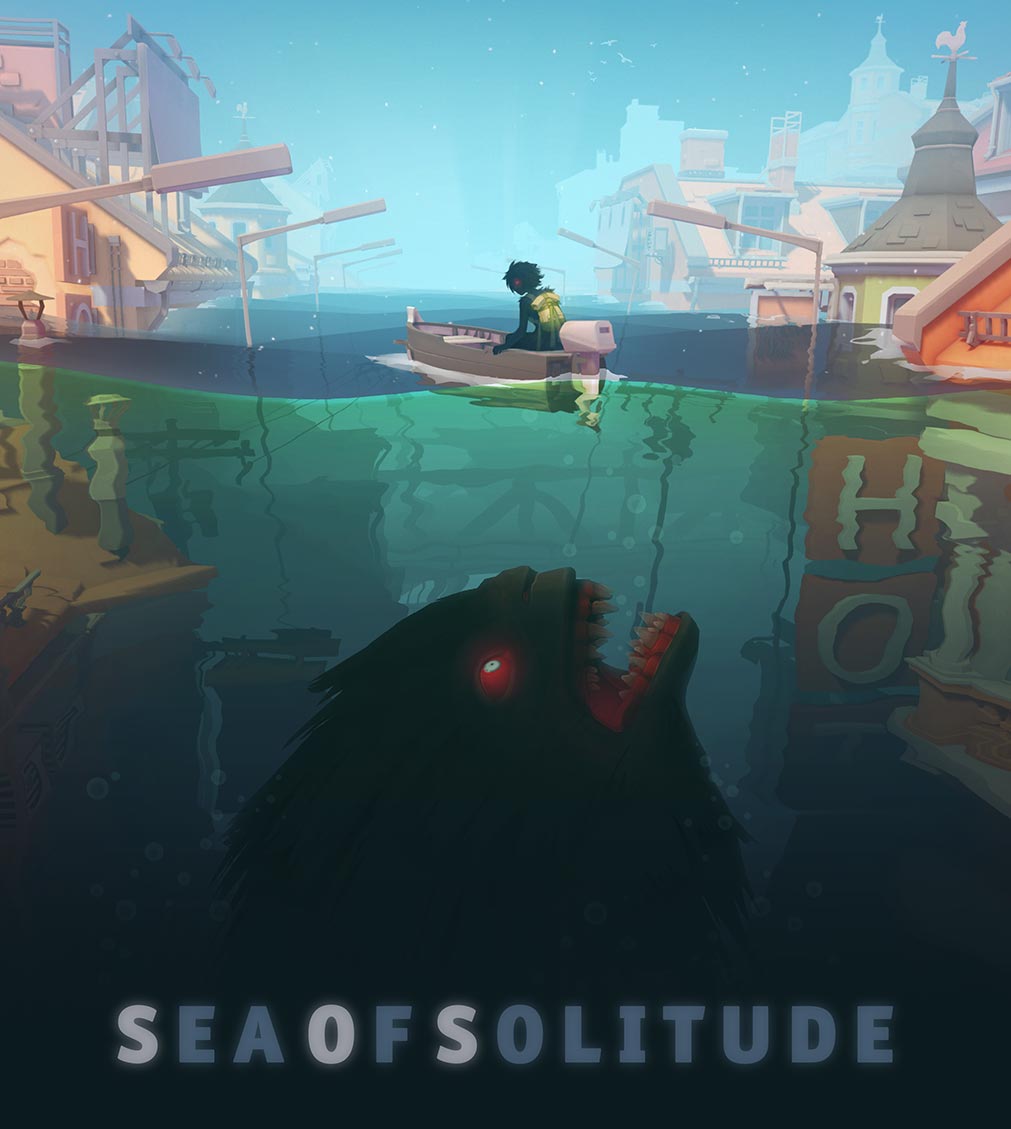 Platform(s): PC, PS4, Xbox One
Release date: 2019
When humans get too lonely, they turn into monsters. That's what happened to Kay. Now only monsters can change her back. We follow the journey of Kay as she finds out that her biggest enemies are, not the ones she comes across as she explores the Sea of Solitude, but something even more dangerous.
Wolfenstein: Youngblood
Platform(s): PC, PS4, Xbox One
Release date: 2019
Wolfenstein: Youngblood is a brand-new co-op experience from MachineGames, the award-winning studio that developed the critically acclaimed Wolfenstein II: The New Colossus. Set in 1980, 19 years after BJ Blazkowicz ignited the second American Revolution, Wolfenstein: Youngblood introduces the next Blazkowicz generation to the fight against the Nazis. Play as one of BJ's twin daughters, Jess and Soph, as you search for your missing father in Nazi-occupied Paris.
Babylon's Fall
Platform(s): PC, PS4, Xbox One
Release date: 2019
The world got its first look at BABYLON'S FALL, an original title from Square Enix and PlatinumGames, at Square Enix's E3 Showcase in 2018. This all-new title, described by studio head Atsushi Inaba as "a new challenge for PlatinumGames," is coming to PlayStation 4 and PC via Steam in 2019!
Age of Wonders: Planetfall
Platform(s): PC, PS4, Xbox One
Release date: 2019
Age of Wonders: Planetfall is the new strategy game from Triumph Studios, creators of the critically acclaimed Age of Wonders and Overlord series, bringing all the exciting tactical-turn based combat and in-depth 4X empire building of its predecessors to space in an all-new sci-fi setting.
Emerge from the cosmic dark age of a fallen galactic empire to craft a new future for your people. Explore the planetary ruins and encounter other surviving factions that have each evolved in their own way, as you unravel the history of a shattered civilization. Fight, build, negotiate and technologically advance your way to utopia, in a deep single player campaign, on random maps and against friends in multiplayer.
Doom Eternal
Platform(s): PC, PS4, Xbox One, Nintendo Switch.
Release date: 2019
Developed by id Software, DOOM Eternal is the direct sequel to the award-winning and best-selling DOOM (2016). Experience the ultimate combination of speed and power as you rip-and-tear your way across dimensions with the next leap in push-forward, first-person combat. Powered by idTech 7 and set to an all-new pulse-pounding soundtrack composed by Mick Gordon, DOOM Eternal puts you in control of the unstoppable DOOM Slayer as you blow apart new and classic demons with powerful weapons in unbelievable and never-before-seen worlds.
Ori and the Will of the Wisps
Platform(s): PC, Xbox One
Release date: 2019
From the creators of the multi award winning Ori and the Blind Forest comes the highly anticipated sequel: Ori and the Will of the Wisps
Code Vein
Platform(s): PC, PS4, Xbox One
Release date: 2019
In the not too distant future, a mysterious disaster has brought collapse to the world as we know it.  Towering skyscrapers, once symbols of prosperity, are now lifeless graves of humanity's past pierced by the Thorns of Judgment. At the center of the destruction lies a hidden society of Revenants called Vein. This final stronghold is where the remaining few fight to survive, blessed with Gifts of power in exchange for their memories and a thirst for blood.
Give into the bloodlust fully and risk becoming one of the Lost, fiendish ghouls devoid of any remaining humanity. Wandering aimlessly in search of blood, the Lost will stop at nothing to satisfy their hunger. Team up and embark on a journey to the ends of hell to unlock your past and escape your living nightmare in CODE VEIN.
Biomutant
Platform(s): PC, PS4, Xbox One
Release date: 2019
BIOMUTANT is an open-world, post-apocalyptic Kung-Fu fable RPG, with a unique martial arts styled combat system allowing you to mix melee, shooting and mutant ability action.
A plague is ruining the land and the Tree-of-Life is bleeding death from its roots. The Tribes stand divided. Explore a world in turmoil and define its fate – will you be its saviour or lead it to an even darker destiny?
A Plague Tale: Innocence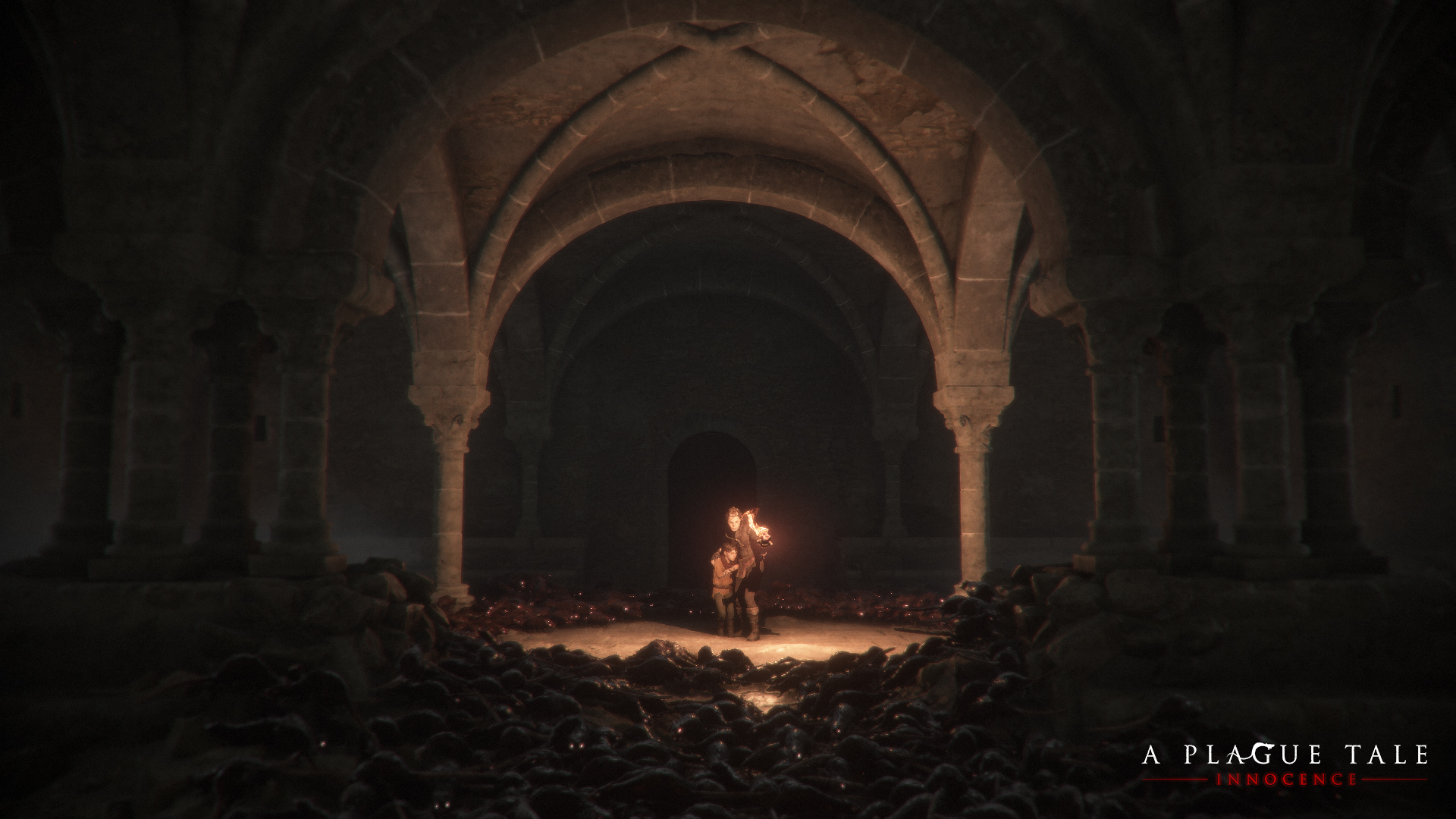 Platform(s): PC, PS4, Xbox One
Release date: 2019
A Plague Tale: Innocence, on PlayStation 4, Xbox One and PC, tells the grim story of two siblings fighting together for survival in the darkest hours of History. This new video game from Asobo Studio sends you on an emotional journey through the 14th century France, with gameplay combining adventure, action and stealth, supported by a compelling story.
Follow the young Amicia and her little brother Hugo, who face the brutality of a ravaged world as they discover their purpose to expose a dark secret. On the run from the Inquisition's soldiers, surrounded by unstoppable swarms of rats incarnating the Black Death, Amicia and Hugo will learn to know and trust each other as they struggle for their lives against all odds.
Note: All images belong to their respective owners.
UPDATE TRACKER
19/12/2018 ( added Mortal Kombat 11)
What upcoming games of 2019 are you looking forward to most? share your comments below!
READ MORE
The Best Free PC Games in 2018
Fortnite Gifting: How to gift skins in Fortnite Battle Royale
---
For More Gaming Content Click Here

Top 10 Best Samsung Phones In Kenya If you are looking for the Best Samsung phones and the…