NVIDIA announces the entry-level GeForce RTX 2060 GPU
The RTX 2060 GPU is priced at $349
Nvidia has announced a cheaper RTX graphics card, the NVIDIA GeForce RTX 2060 GPU with ray tracing and AI capabilities. The RTX 2060 is priced at $349 which makes it very affordable for those on a budget.
According to Nvidia the RTX 2060 is 60 percent faster on current titles than the prior-generation GTX 1060, NVIDIA's most popular GPU, and it also beats the gameplay of the GeForce GTX 1070 Ti. With Turing's RT Cores and Tensor Cores, it can run Battlefield V with ray tracing at 60 frames per second.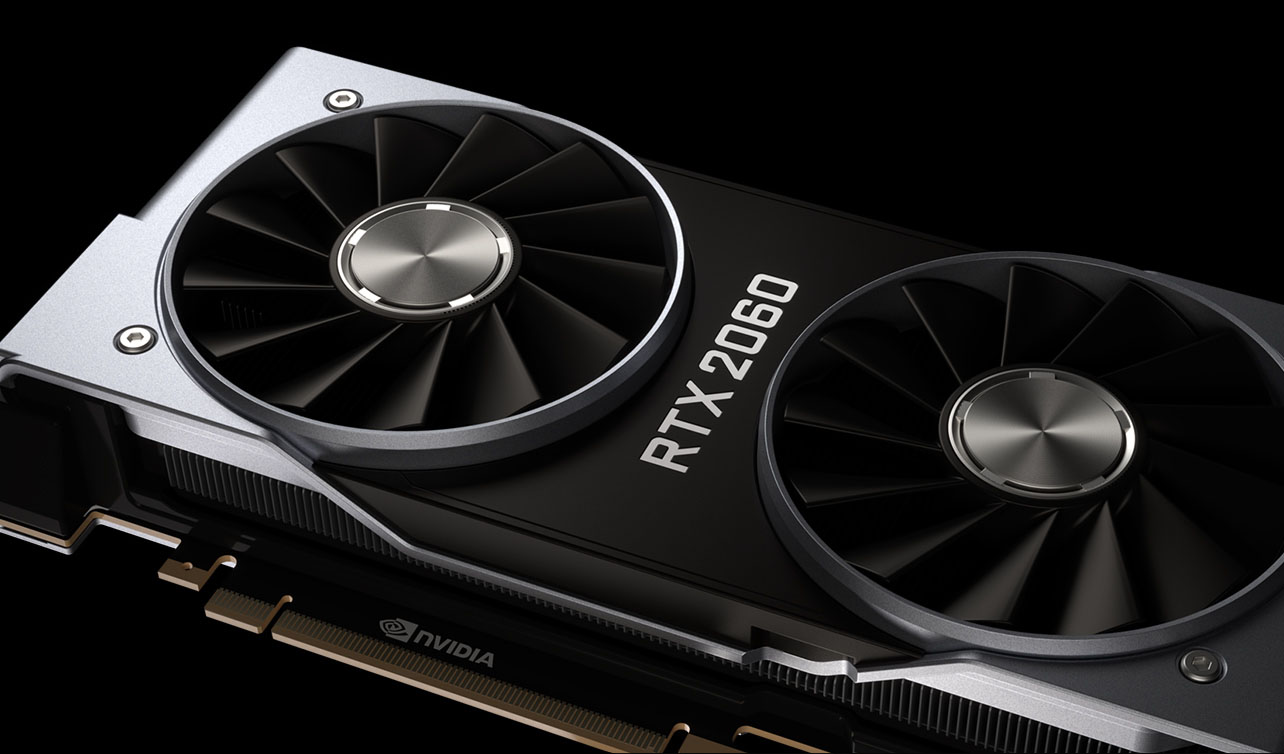 Highlights of the RTX 2060:
The RTX 2060 comes equipped with 6GB of GDDR6 memory and 240 Tensor Cores that can deliver 52 teraflops of deep learning horsepower, which can improve gaming performance through a feature known as Deep Learning Super Sampling (DLSS).
DLSS leverages a deep neural network to extract multidimensional features of the rendered scene and intelligently combine details from multiple frames to construct a high-quality final image. The result is a clear, crisp image with similar quality as traditional rendering, but with higher performance.
RTX 2060 supports concurrent execution of floating point and integer operations, adaptive shading technology and a new unified memory architecture with twice the cache of its predecessor.
The RTX 2060 will be available globally starting Jan. 15 from every major OEM, system builder and graphics card partner.
Image source: OftenTangential Reddit
MORE ON CES 2019
Nvidia unveils RTX powered mobile GPUs for Next Gen Gaming Laptops
Meet the Asus ROG Mothership, the Massive gaming tablet
---
For the latest CES 2019 News visit here
Top 10 Best Samsung Phones In Kenya If you are looking for the Best Samsung phones and the…